Management
Thomas Sovin – Owner/President. Over 41 years of experience
tsovin@concreteservicematerials.com
Donna Sovin – Treasurer and Secretary
dsovin@concreteservicematerials.com
Matthew Frech – Sales
mfrech@concreteservicematerials.com
Matthew Sovin – Sales
msovin@concreteservicematerials.com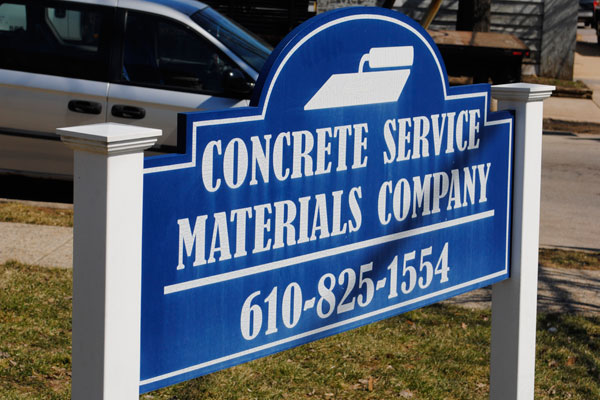 ---
History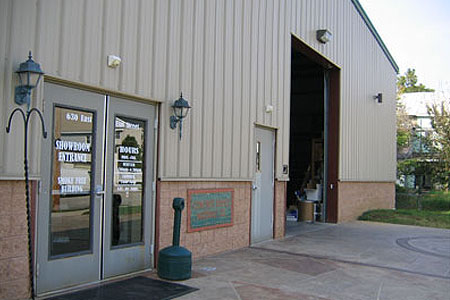 Concrete Service Materials Company was founded in 1939 on Arch Street in Philadelphia Pennsylvania. It was founded by two owners, Mr. and Mrs. Matthew Spiesman. They sold specialty concrete materials and supplies. Mr. Spiesman brought an engineering background to the business and offered customers top notch customer service with experience in the field. As the business expanded, a new location was needed. The company moved to 21st and Cherry Streets in Philadelphia, Pennsylvania.
Business continued to grow and with this growth they hired many new employees. One of their new employees was John Sovin who started with Concrete Service after World War II. In 1961, Mr. Spiesman passed away and John Sovin became Manager of Concrete Service. The City of Philadelphia in 1972 approached Concrete Service about the building on Cherry Street. Mrs. Spiesman decided to move the company to Conshohocken, Pennsylvania. The building on Cherry Street is now a park for children. In 1972, the company was incorporated and the name changed to Concrete Service Materials Company. When Mrs. Spiesman passed away in 1986, she left the business to John Sovin. John began to expand his business and brought in many new products. Only 9 months after taking over Concrete Service Materials, John Sovin passed away. John's wife, Catherine, was now the owner of the company. John's son, Thomas, who started with the company in 1973, was asked to run the business.
Thomas ran the business for sixteen years before purchasing it in 2000. Since 2000, Concrete Service Materials has continued to grow offering the latest in construction and concrete supplies with over a thousand products in stock. In order to better serve our customers Concrete Service Materials constructed a 13,000 square foot building directly across from our previous building with an expanded 800 square foot showroom.
Since the beginning of Concrete Service Materials Company it has been a family business and that tradition remains strong today. In keeping with this tradition our customers are part of our extended family.